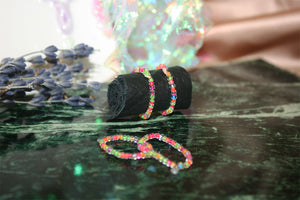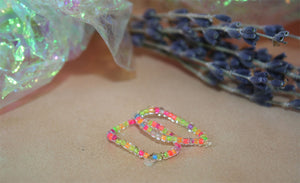 FESTIVAL - ELASTIC ETHIOPIAN OPAL ACCENTED RING
Colorful elastic ring with rainbow opal bead accent, perfect for your collection. No two are alike! Stacked or solo, adorn your fingers with this two piece set! How fun!
Set of two, one plain and one with opal beaded accent. Elastic ring made of small rainbow seed beads and Ethiopian rainbow opal. 
*handmade to order*
Ring Sizing:
S - fits size 4 & 5
M- fits size 6 & 7
L- fits size 8 & 9
XL - fits size 10 & 11